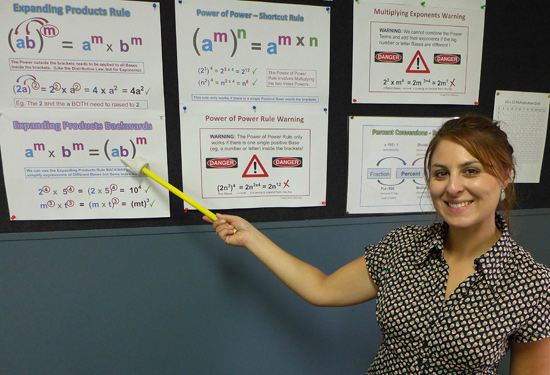 Image Copyright 2013 by Passy's World of Mathematics
We have a great set of 12 color Posters covering the Exponent Laws that is available for free to all subsribers to Passy's World.
If you are not already a subscriber, then click the following link to find out how to become an email subscriber.
(It is totally free to subscribe).
http://passyworldofmathematics.com/subscribe/
If you would like to see a preview of the full set of posters, then view the following SlideShare presentation.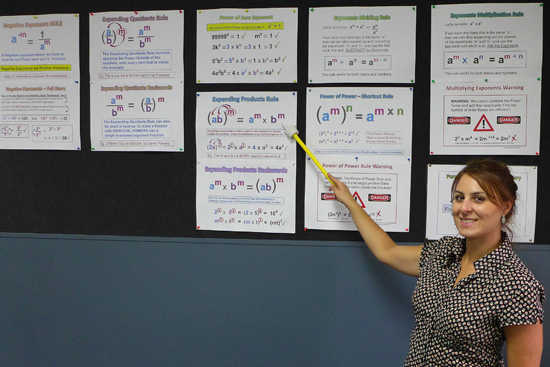 Image Copyright 2013 by Passy's World of Mathematics
The posters are available as either a PDF or a PPT Presentation.
We suggest you then print them in color on standard A4 or Letter sized paper, and then use a Color Photocopy to enlarge them to Double Size or Larger.
If you are a subscriber you can get this Poster Set for free by emailing Passy's World at the link shown below:
Related Items
Why Exponents and Indices are Important
Like Us on Facebook
Our Facebook page has many additional items which are not posted to this website.
These include items of mathematical interest, funny math pictures and cartoons, as well as occassional glimpses into the personal life of "Passy".
Check it out at the following link:
https://www.facebook.com/PassysWorldOfMathematics
While you are there, LIKE the page so you can receive our FB updates to your Facebook News Feed.
Help Passy's World Grow
Each day Passy's World provides hundreds of people with mathematics lessons free of charge.
Help us to maintain this free service and keep it growing.
Donate any amount from $2 upwards through PayPal by clicking the PayPal image below. Thank you!
PayPal does accept Credit Cards, but you will have to supply an email address and password so that PayPal can create a PayPal account for you to process the transaction through. There will be no processing fee charged to you by this action, as PayPal deducts a fee from your donation before it reaches Passy's World.
Enjoy,
Passy